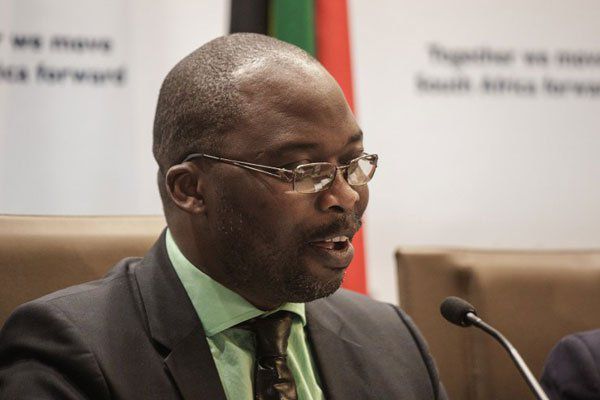 South Africa announced Friday that it would withdraw from the International Criminal Court, dealing a major blow to a troubled institution set up to try the world's worst crimes.
The decision followed a dispute last year when Sudanese President Omar al-Bashir visited the country for an African Union summit despite facing an ICC arrest warrant over alleged war crimes.
South Africa refused to arrest him, saying he had immunity as a head of state.
Justice Minister Michael Masutha told reporters in Pretoria that the ICC was "inhibiting South Africa's ability to honour its obligations relating to the granting of diplomatic immunity".
"There is a view in Africa that the ICC in choosing who to prosecute has seemingly preferred to target leaders in Africa," Masutha added to AFP.
The ICC, set up in 2002, is often accused of bias against Africa and has also struggled with a lack of cooperation, including from the United States which has signed the court's treaty but never ratified it.
The withdrawal "shows startling disregard for justice from a country long seen as a global leader," Human Rights Watch said in a statement.
Amnesty International said South Africa was "betraying millions of victims of the gravest human rights violations and undermining the international justice system".
The US said it was "concerned" by Pretoria's decision.
"We do think that the ICC has made valuable contributions in the service of accountability in a number of situations and we hope that other governments would share that," State Department spokesman John Kirby told reporters.
As an ICC signatory, South Africa's failure to arrest Bashir last year led to a wave of condemnation and an early threat from the government to withdraw from The Hague-based court.
Bashir has evaded arrest since his ICC indictment in 2009 for alleged war crimes in Sudan's Darfur conflict in which 300,000 people were killed and two million forced to flee their homes.
Earlier this month Burundi said it would leave the court, and Namibia and Kenya have also raised the possibility.
Welcoming South Africa's decision to withdraw from the ICC, Sudan urged other African member nations to follow suit.
"The presidency of the republic... calls on African leaders and the people of Africa who are still members of the ICC to take a collective step in withdrawing from the ICC," a presidency statement said.
Burundi's foreign minister Alain-Ayme Nyamitwe, meanwhile, said the country expected others to follow, adding that it was important to note that "the ICC is not popular in Africa".
South Africa, which delivered a letter to the United Nations on Wednesday to activate its official withdrawal, is likely to complete the process in one year.
"It could spark a domino effect on other African states," Anton du Plessis, of the Institute for Security Studies think-tank in Pretoria, told AFP.
"South Africa played an important role in developing the ICC and now to see it playing such a destructive role is saddening," he said.
The ICC said Friday it had not received any confirmation of the South African position, adding that it relied on "the international community in Africa and outside Africa... to fulfil its mandate."
In March, South Africa's Supreme Court of Appeal accused President Jacob Zuma's government of "disgraceful conduct" over Bashir's visit and ruled that the failure to arrest Bashir was unlawful.
The government was facing a possible defeat in the Constitutional Court next month over the issue, but said that Friday's decision meant its legal battle would be dropped.
During the summit, an emergency court order was obtained for Bashir's arrest, though government lawyers admitted he had quickly flown out of the country just before the order was issued.
"We were called as a country to arrest and prosecute a sitting head of state and the natural consequence would have been forced regime change in that country by South Africa," Minister Masutha told AFP.
Of the ten ICC probes since 2002, nine have been into African countries and one into Georgia, though most ICC cases have been referred to the court by African governments themselves.
In a major setback, its highest profile case — over Kenyan President Uhuru Kenyatta's involvement in election violence — collapsed two years ago.